Main content starts here, tab to start navigating
Welcome to Caffe Aronne Upper East Side, the premier destination for coffee lovers in New York City. Here, we take pride in the quality of our coffee, sourcing the finest beans and expertly preparing each drink with care. Our inviting cafe is the perfect spot to relax, unwind, and indulge in some of the best coffee drinks in the Upper East Side.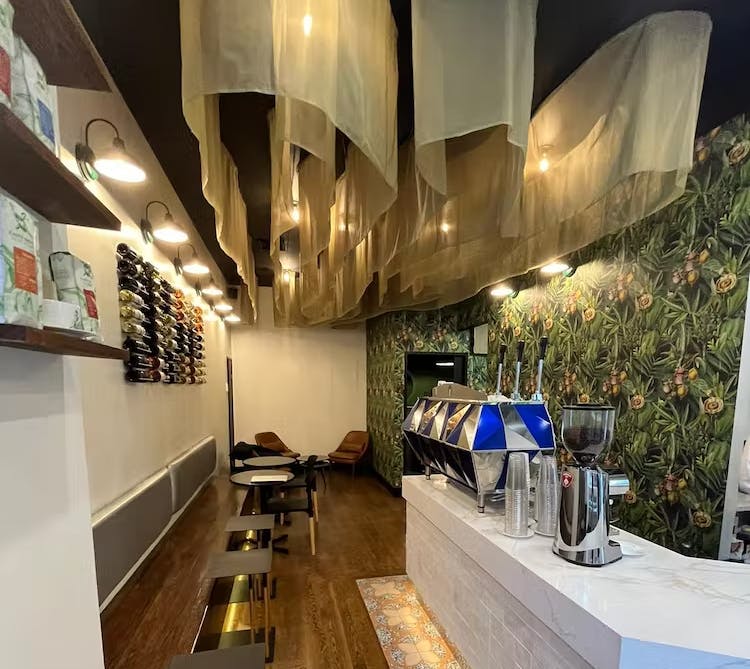 Our diverse drink menu offers something for everyone, from classic lattes and cappuccinos to our signature espresso martinis, ensuring that there's a perfect drink to suit every taste and occasion. Whether you're looking for a quick pick-me-up or a place to sit and enjoy your cup of joe, Caffe Aronne has something for you.
The Upper East Side is known for its sophisticated, classy, and modern atmosphere, and Caffe Aronne is no exception. Our friendly and welcoming staff will make you feel right at home, while our cozy atmosphere is perfect for studying or catching up with friends. And with a wide selection of specialty drinks, baked goods, and light bites to choose from, our cafe is sure to satisfy your taste buds.
At Caffe Aronne, we believe that coffee is more than just a drink, it's a way of life. That's why we take great care in sourcing the freshest and most flavorful beans and roasting them to perfection. Our small-batch roasting process ensures that each cup of coffee is as fresh as can be, delivering a bold, nuanced taste with a rich body and a clean finish.
So, whether you're a local or just visiting the Upper East Side, make sure to stop by Caffe Aronne. We guarantee that you'll taste the difference in our coffee and experience the best that the Upper East Side has to offer.